Taking a Journey From Cultural Appropriation to Cultural Appreciation
A note from Rev. Dr. Aliah MaJon, Chief Inclusion Officer for The Shift Network:
If you're like me — and many others here in the United States — you're breathing a lot easier after the recent inauguration of Joe Biden and Kamala Harris. From the first day of the new administration, messages rang out loud and clear that Racial Justice and the healing of the Racial Divide will be one of their priorities. (Pardon me while I cry a few tears of joy because it's been such a long time coming!) All of us who are so inclined now have a sincere invitation to begin doing our part to bring forth what it will take to "heal" the longstanding harm and the various systemic social ailments that stem from inequalities and injustices around race.
Right in step with this, the topic of "cultural appropriation" is part of what's coming to our attention to begin to address and correct. I am personally celebrating that the time has finally arrived for us to begin a conscious journey from the previous undesirable ways of doing things to a more just, honorable, and deeply respectful approach known as "cultural appreciation."
Click here to watch an 11-minute clip from the conversation between Mystics Summit host Mirabai Starr and myself, which she personally requested when her heart spoke to her about taking responsibility to bring change. Our full conversation, "Inter-spirituality & the Shadow of Cultural Appropriation," will be broadcast as part of the Mystics Summit on Tuesday, February 2, at 11:00am Pacific.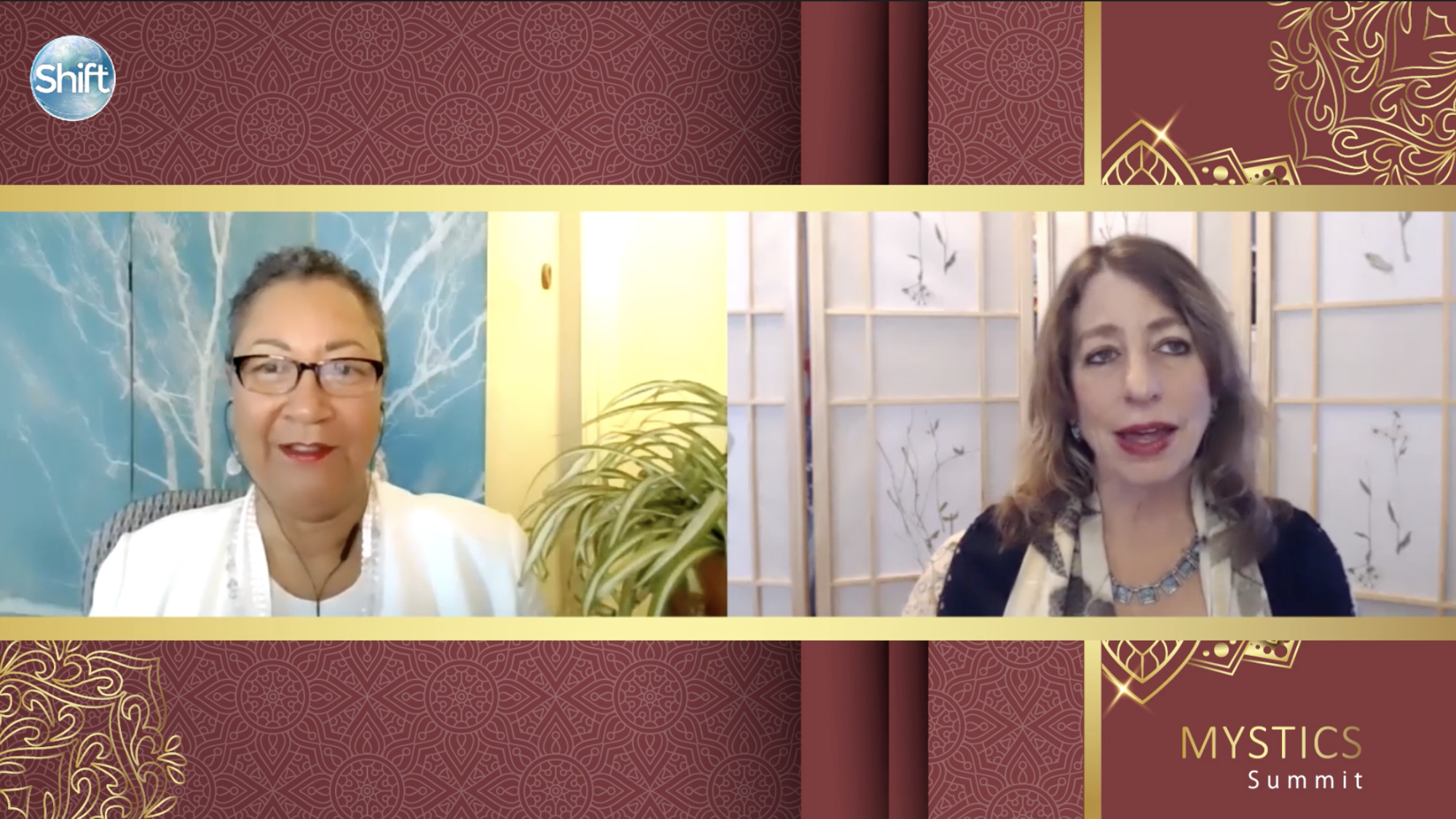 And here are some insightful and illuminating videos and articles on the subject...
What Defines Cultural Appropriation?
This 3-minute video features youthful viewpoints about cultural appropriation.
Cultural Appropriation: Whose Problem Is It?
Festival fashion has recently come under criticism for cultural appropriation. But if festivals are a space for freedom of expression. This 8-minute BBC video asks, "Where is the line between appreciating and appropriating other cultures?"
Avoiding Cultural Appropriation
The difference between cultural appreciation and appropriation is a matter of respectability and honoring craft and craftsmanship. On eco-age.com, Sophie Parsons considers how best to craft a costume without buying into cultural stereotypes.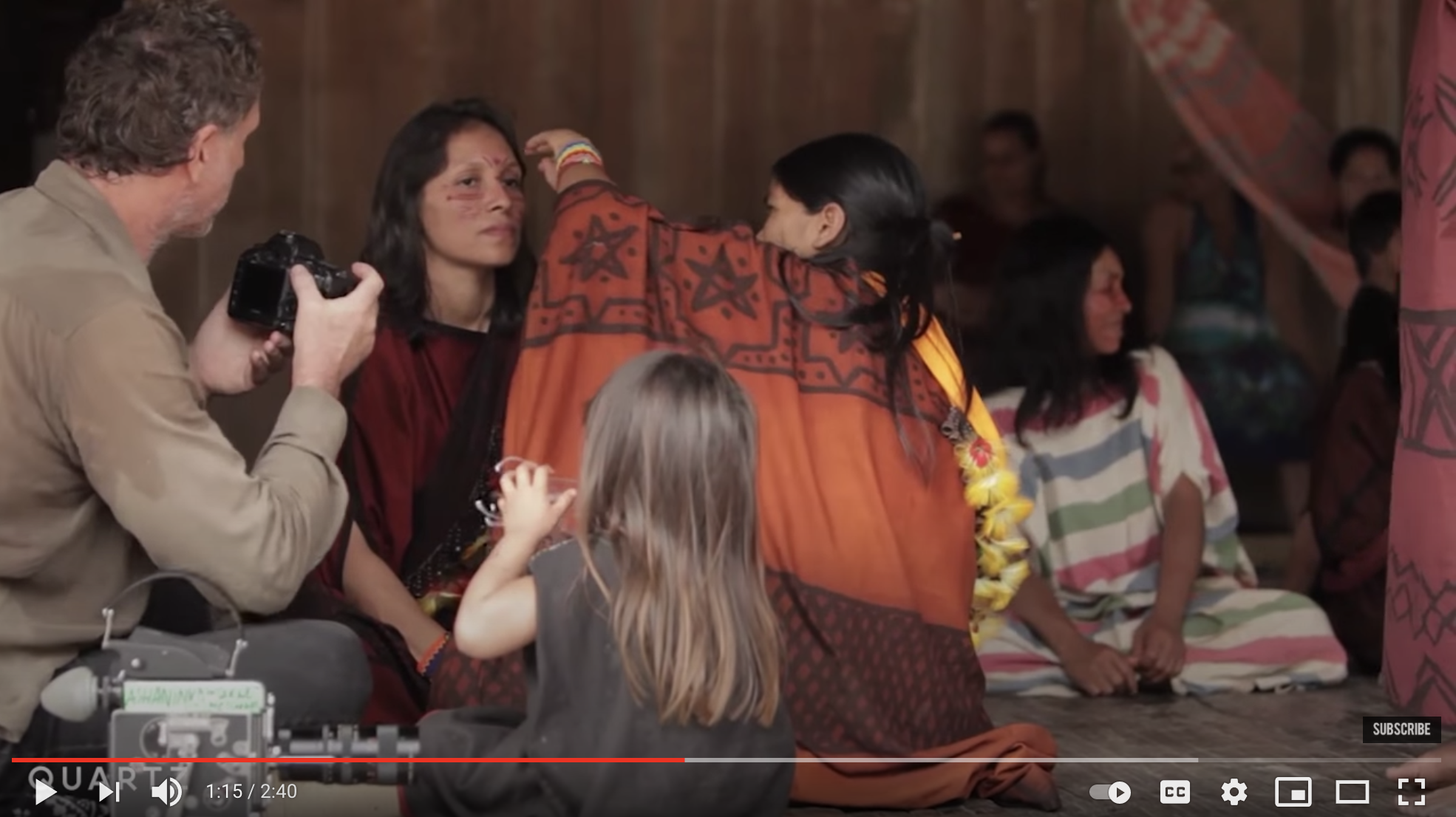 Here's What it Looks Like When Cultural Appropriation Is Done Right
This 2-minute video affirms that in fashion, cultural appropriation is either very wrong or very right. The key? Partnering with people on their culture.
Guiding Questions to Ask About Cultural Appropriation
This downloadable handout offers questions related to Source, Significance, Similarity, Commodification, and more.
Cultural Appropriation, Cultural Appreciation and Fair Trade Fashion
In this article on ethicalunicorn.com, blogger Francesca Willow explores the interplay of culture, race, and intersectionality within fair fashion.
Cultural Appropriation Bingo
How many of these unintentionally offensive statements have you found yourself saying? And how committed are you to learning why they're offensive so you can be a more positive force for justice in the world?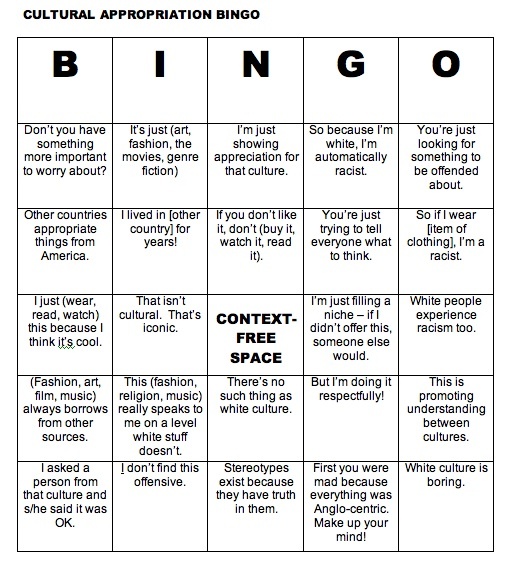 Catalyst is produced by The Shift Network to feature inspiring stories and provide information to help shift consciousness and take practical action. To receive Catalyst twice a month, sign up here.